Mission Statement
As Children of God, we are St. Thomas Catholic Parish.
Faith brings our family together. The celebration of the
sacraments and the proclamation of the gospel unite us.
We are spirit guided. We commit ourselves to prayer,
social outreach, education, healing, evangelization, and the acceptance of
all God's people.
Amen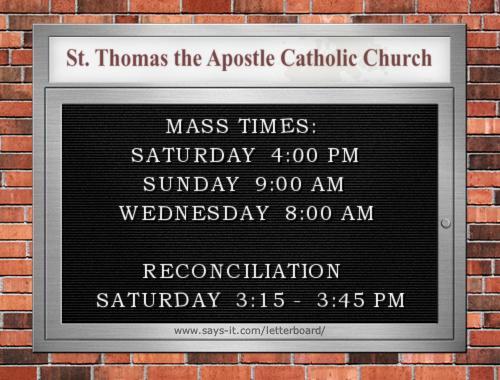 Please check our Bulletin for Holiday Mass Times
---
Electronic Giving: We currently have Electronic Giving available. If interested please click the link and complete the form and return to the Parish Office.
The generations before us gave their all to give us this church. It's time we do our part in return. It's time to build a legacy of our own.